Welcome to our website

"My love for adenium began with my father. I watched him collect and raise truly wonderful adenium in his garden. He bought great plants and seeds, then hybridized the plants to come up with new and unusual hybrids of his own. I learned the skills from my father and now it is my privilege and honor to work in his garden with both his and my own plants to bring you beautiful and rare hand-pollinated seeds and top quality grafts for your collecting enjoyment."

Heat Tolerance: ExcellentSun Exposure: Full sunOrigin: Eastern Africa to southern ArabiaGrowth Habits: Shrub to 5 feet tall (1.5 m)Watering Needs: Water once a day depends on weather climate, keep inside or nursery in winter, needs perfect drainage. Desert Rose or Adenium belong to the Apocynaceae family which includes: Allamanda, Oleander, Plumeria, Thevetia, Mandevilla, and Catharanthus.Adeniums are experiencing a huge famous growth and in great demand due mainly to the Hybriding. In the past, there were just common pink obesum; now the color range is variety with white through reds, pinks, yellows, peaches, burgundies, black reds, and black purples. Add to this stripes, shadings, ruffled petals, and even variegated leaves, it is easy to see why Adenium is growing so rapidly in popularity.Adeniums are easier to grow than most people realize. Adeniums do not like to be over-watered (or it will lose leaves), and will give beautiful flower displays with little or no extra effort. Adeniumloves full sunas long as it is not left out in the cold (in between 54-61 degrees) during winter or prolonged rainy periods. Generally, grown in pots, excellent for Bonsai. Fertilizingmonthly during spring and summer with sustained release fertilizer, as well as organic fertilizer. Pruning is primarily to keep in style.

The seeds & plants will be coming from a SMOKE FREE & PET FREE home.


Please be aware of fraud sellers on ebay such as : dtwell9, monton52 from China, Amazon & Aliexpress ( lily's selected seeds, Susan's selected seeds & Silver Xiqing )!

Dear Adenium lovers,
I have to spread this news out that: nowaday there are so many adenium lovers who need to buy adenium, this cause high demands of adenium seeds and plants which made high quantity of sellers. This is good that buyers are able to get cheaper price BUT unfortunately, there are some sellers on ebay, Amazon & Aliexpress who dishonest by computer colours of adenium flower in such amazing colour such as orange, blue, green, yellow and so on. And not just that he/she also keep sending me threatening e-mail often, not just me but to others honest sellers also. This is so ashame for these seller who are Thai & Chinese. It is you who can get rid of them. So, please do not buy seeds or plants from them and please do be careful with these dishonest sellers for your benefit.
More details, please visit my other pages. Thank you and please take care.
"We only sell on my website & Ebay only"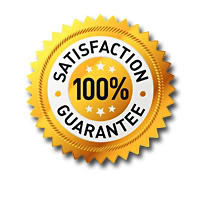 We ship worldwide.
Contact Us : adeniumcenter@yahoo.com